January-february 2022 promotions
The basis of traditional Thai theory states that the human body is composed of four basic elements. Each element refers not to the physical substance but to the qualities of that substance. These elements are parts of the body, which consist of earth, water, air and fire. In order to stay healthy, the four elements must be in perfect balance and harmony.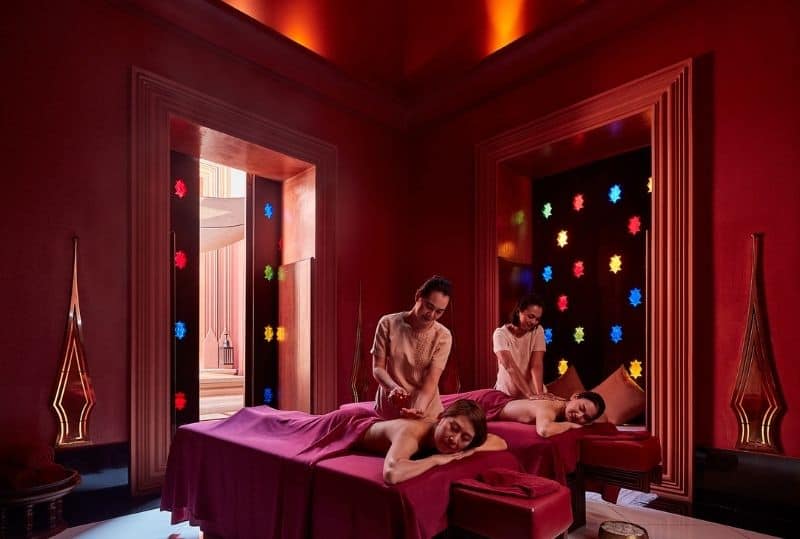 PROMOTION 1
THE BARAI ESCAPE JOURNEY THB 5,200++ per person (120-min)
Recharge your wellbeing now. Start with an Aromatic Soy Candle full body massage, promoting a deep sense of relaxation. Extremely rich and moisturizing, it replenishes dry areas leaving your skin lustrous, moisturized and nourished. Combine with the Correcting Luminosity Facial targeting the hands, face and décolleté with a rich formula of botanical extracts that improves elasticity and tones the skin for an even complexion.
✔️ 60-min Aromatic Warm Soy Candle Oil Massage
✔️ 60-min Correcting Luminosity Facial
Book this treatment and get a *THB 500 credit on retail item.
---
PROMOTION 2
FIRE ELEMENT ANTI-CELLULITE TREATMENT THB 4,800++ per person (120-min)
Let us help you get in shape with the Fire Element Anti-Cellulite Treatment, a highly effective full body
treatment consisting of:-
🔸Dry Brushing to help shed dead skin cells, invigorate your senses, boost circulation, and stimulate
the lymphatic system.
🔸 Peeling & Wrap aims to stimulate and reactivate the cell metabolism naturally, resulting in a more
refined and firm shape.
🔸Contouring Massage using slimming serum and firm strokes to target areas of cellulite.
Book this treatment and get a *THB 500 credit on retail item.
---
PROMOTION 3
THE BARAI GIFT CERTIFICATE
Searching for a gift? Share the joy of wellbeing as everyone loves a good pampering now and then.
Surprise someone with THE BARAI GIFT CERTIFICATE.
Gift Certificates available from THB 1,500 Net
For more information or reservations, please contact THE BARAI Spa via +66 (0) 32 511 234
** Prices are in Thai Baht, subject to 10% service charge and applicable government taxes **